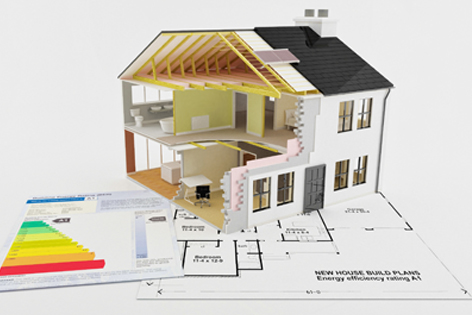 Assess Energy Solutions UK - can now conduct On Construction Domestic Energy Assessments (OCDEA)
If you are a small scale builder, architect or self-builder then we can carry out your full SAP energy assessment 'as designed' to meet building regulations.
At the planning stage - we can produce a Predicted Energy Assessment (PEA) report, for you to pass onto building control. We do this from your scale drawings and detailed build specification inc heating and lighting fit.
If the predicted results don't meet the current modelled efficiency requirements for a property of the type and build; then we can provide advice on measures, suggest materials or heating and lighting changes that will meet Energy Efficiency and Building Regs.
When the property is built or if already finished without an EPC and prior to being sold or rented - we then issue an EPC upon completion, providing the property meets the PEA standards.
For more information on OCDEA or existing Domestic Energy Assessments, contact Mark at info@assessenergysolutions.uk