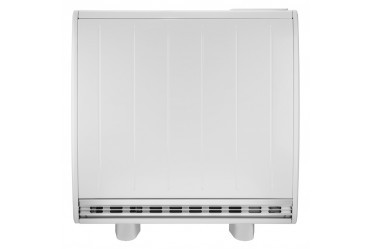 In my work as an energy assessor I have come across a lot of electrically heated rental properties where landlords have been encouraged to remove the older style storage heaters in favour of cheeper electric panel heaters (filled or radiant). Despite smart controls for temperature and programming these are not storage heaters and are not much better than stand-alone 13Amp heaters in terms of power use and so running costs.
If your only option is electrical heating and with the move away in time from fossil fuelled heating the only government and energy software recommended types of individual room heaters are High Heat Retention Storage Heaters. For use on duel tariff mains electricity.
The current energy assessment software lists a small number HHRHs that are deemed energy efficient. Attached herein
They are quite expensive but one heater in a bedsit flat makes a big difference to the energy rating for EPCs and can make the difference in older properties between falling below the minimums to meet MEES and getting an E grade or better.
I